Support Breast Cancer Awareness With Pink Hair For Care!
Press release by Larry Oskin of Marketing Solutions, June 2015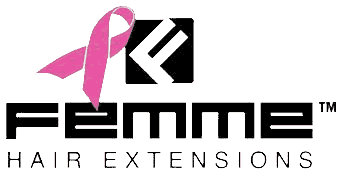 Femme Hair Extensions Continues The Fight Against Breast Cancer With Pink Hair Extensions
Burbank, CA Everyone from NFL players to firefighters wear pink during October for Breast Cancer Awareness month, with even the White House donning a pink hue! Now your salon can join in, by offering pink hair extensions during the months of September and October. When your salon clients donate $10 or more, they will receive a 100% natural Femme Hair Extension. Proceeds will directly benefit a cancer research charity.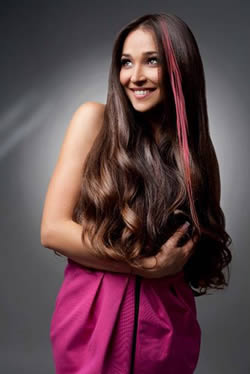 Today, breast cancer is the most common cancer among women in the United States. It is the second leading cause of cancer related deaths in women. About one in eight U.S. women will develop invasive breast cancer over the course of her lifetime. In 2015, an estimated 231,840 new cases of invasive breast cancer are expected to be diagnosed and about 40,290 women will die from the disease this year. It is the Femme Hair Extensions mission to help raise funds in the hopes of finding a cure for breast cancer. Their newly launched annual Pink Hair for Care campaign aims to raise money and awareness in a very unique and fashionable way.
Pink Hair For Care! The Femme Hair Extension team is very excited to participate in a charitable campaign that allows women to show their personal support for such a great cause. The special pink hair extensions will help raise much needed funds for breast cancer research. Women can celebrate this important cause in a unique and fun way by wearing pink hair extensions, to show their caring support. Femme Hair Extensions plans to show support every year through this special campaign.
This year's Pink Hair for Care charitable promotion will help all participating professional hair extensionists to spread the word about breast cancer awareness while helping your salon to build clientele and to create a media buzz. With this promotion, you will create new long-term hair extension clients while also promoting all your full-service salon services. Professionally bonded pink hair extensions easily attach to your client's natural hair, leaving an invisible bond. This is a very creative opportunity to wear either subtle or bold accents with pink hair! It's so fun and flirtatious that you may want to share 5 or 10 pink hair extensions with each client.
For more information, a free telephone consultation, free brochures and catalogs, call the Northeast office at 877-404-4732, the West Office at 855-629-0500 or Central / Southeast Office at 877-258-8189. Email Info@FemmeHairExtensions.com or visit www.femmehairextensions.com
Would you like your hair extension related article to be published on our site?
Email it for evaluation to: editors@HairExtensionGuide.com