Summer Hair Will Be A Breeze With Femme
Press release by Larry Oskin of Marketing Solutions, May 2015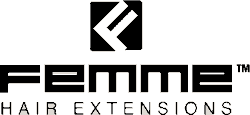 Burbank, CA This summer will bring fresh, casual and tousled hair as the latest hairstyle trends. Summer is the time to look a bit windblown and not completely in place. Wavy hair is in, with a very natural, carefree style. Hair extensions will help any client achieve a full, voluminous look for the upcoming summer season. You can swim in them, sweat in them and enjoy your active summer lifestyle with beautiful healthy hair!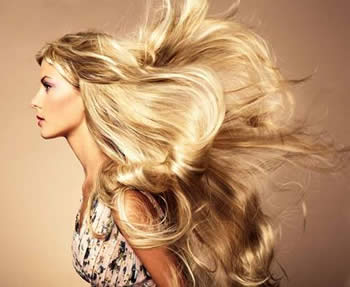 Summer Haircare: Even though the newest seasonal hairstyles may be a bit disheveled, it is important to properly care for hair extensions and not let them tangle. As extensions are human hair, they will have the same reactions as natural hair if not properly cared for. Always advise your clients on the required use of professional hair extension maintenance products with regular conditioning and daily brushing. Clients should use a specialized hair extension loop brush to gently untangle the hair and try not to over-brush while drying their hair. Teach them how to finish their looks with a flat iron or curling iron, yet caution them that the heat should be kept two inches away from keratin bond tips to avoid any melting or loosening. Or, take advantage of the season to just let hair air dry for a natural look with no heated tools. Hair should be put into a low bun, loose braid or silk scarf for sleeping and wet hair should never be slept in.
Summer Haircolor, Highlights & Lowlights: Hair extensions will also help add instantly exciting new chemical-free highlights, lowlights and color pops without damage to the hair or long term commitment. For a temporary summer look, try clip-in or adhesive hair extensions to give some highlights or a fun streak of fantasy haircolor! Femme Adhesive Hair Extensions are available in two textures: straight and wavy as well as in 48 diverse haircolor shades inclusive of some of the most popular two-tone ombré and fantasy haircolor options. Using hair extensions as an alternative to chemical haircolor is a great way to keep hair damage free this summer and help already damaged hair to rejuvenate. Protect your haircolor just as you would with your natural hair. Use professional products formulated for haircolor, wash and condition hair after being in a chlorinated pool or salt water and use a hat to cover the hair while sunbathing.
You Will Feel The Difference – With Femme Hair Extensions! They are exclusively made in Italy with superior quality 100% human Indian Remy hair. Femme Hair Extensions are selected and separated singularly by haircolor shade, texture and length, while respecting the natural direction of the cuticles allowing their hair to be of the highest quality attainable. Femme offers different hair extension techniques including keratin tips, i-tip micro rings, tape-in, wefts, clip-in and all the professional accessories necessary for facilitating each technique within your salon. Femme Clip-In Hair Extensions are another great way to introduce temporary hair extensions to your clients. The special feature of this method is an immediate application through clips. Composed with 5 parts ready to be used, each piece has clips sewn onto them, which makes the application quick and effortless. Whether straight, wavy or curly; Femme Hair Extensions do not matte, tangle or shed.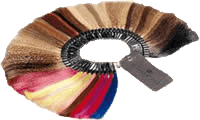 Versatile Hair Fashion Options: Femme Hair Extensions are perfect for length, volume, body, highlights and fun fantasy haircolor applications. They now have three regional offices to service you with education, support and shipments from their Burbank, CA; Miami, FL and the New York City, New Jersey offices. Femme Hair Extensions has recently been successfully launched recently by Stacie Rickell, Gina Mijares and Rania Alain, formerly with SHE By So.Cap. USA Hair Extensions. While proudly working directly with hair extension experts in Italy, Femme only uses the highest quality hair offered in markets across the world.
For more information, a free telephone consultation, free brochures and catalogs, call the Northeast office at 877-404-4732, the West Office at 855-629-0500 or Central / Southeast Office at 877-258-8189. Email Info@FemmeHairExtensions.com or visit www.FemmeHairExtensions.com.
Would you like your hair extension related article to be published on our site?
Email it for evaluation to: editors@HairExtensionGuide.com