So.Cap. USA Hair Extensions
Profile
Product info
Training
Videos
Comments/Reviews

Name
:
So.Cap. USA Hair Extensions
Address
:
175 Myrtle Avenue
Mahopac Falls, NY 10542
Map/Directions
Phone
:
1-877-855-4247
Website
:
www.socapusa.com
Hours
:
Not specified
Products
:
- COLDHAIR Professional
- Keratin tips
- Tape-Ins
- I-Tips
- Wefts
- Wigs
- Wet Products
- Ebony Line
- Certification Classes
- and so much more
About So.Cap.USA
For years we have focused on excellent application of all types of Hair Extensions. Our certified Stylists include Salon Owners, Independent Stylists, Educators and Specialists. SOCAPUSA Certification is known and well respected worldwide.
As Industry pioneers we began by making hair possibilities, REALITIES. We've been known for our cutting edge technology and our innovative products and services. With the introduction of COLDHAIR Professional, our newest hair integration system and BIOLINE product line, we answered the call from our customers and give you superior quality length, volume and color with NO HEAT, NO STRESS and NO EXPENSIVE EQUIPMENT. This system is offered EXCLUSIVELY by SOCAPUSA.
At SOCAPUSA, we know the value of Excellence. We were built on it and we will continue to build on it. Our goal will always be to bring you superior products and service.

So.Cap.USA Product info
COLDHAIR Professional - Patented technology based on polarization, COLDHAIR is the newest method of attaching hair using NO HEAT, NO EXPENSIVE MACHINES and with virtually NO MISTAKES! COLDHAIR comes in three widths and varying lengths and textures.


COLDHAIR Bioline wet products formulated specifically to work with the science behind COLDHAIR Professional.


SOCAPUSA Goldline Premium Quality Hair Extensions Keratin bonds, Tape-Ins and I-Tips- Available in over 100 beautiful Natural, Mixed, Rooted, Ombre and Fantasy Shades.


Wigs, Wefts, Ponytails and Bangs


Ebony Line – Gorgeous rich dark tones


Argan Oil Products


Hey Bella wet products including Hey Bella Be Free Extension Release spray
SOCAPUSA - Becoming a Specialist
SOCAPUSA is committed to ensuring that our products are utilized in the most professional and creative manner. SOCAPUSA Training Sessions offer in-depth beginner and advanced education courses to licensed cosmetologists. We also provide advanced classes and special beauty school programs.
We are so excited about COLDHAIR Professional, our newest attachment system. This new system is taking the East Coast by storm! COLDHAIR is truly on the "edge" of cutting edge. It's the "Evolution of hair extension". The first of its kind, COLDHAIR is not: Keratin bonds, Tape-ins, Wefts or I-Tips. It IS a revolutionary way of attaching hair that uses NO HEAT, NO EXPENSIVE EQUIPMENT and there are virtually NO MISTAKES!
Becoming a COLDHAIR Professional Select Stylist is easy and affordable. Learning how takes just a few hours rather than several days. As always we're available with technical support and instructional videos after Stylists have acquired new knowledge.
Of course for those who are just not ready to stand out from the crowd we offer Warm and Cold Fusion classes as well as Hair Replacement/Hair Enhancement Advanced Specialty classes.
All class packages are made to order.
So.Cap.USA - What is COLD HAIR
Introduction videos and tutorials for theis latest revulutionary hair hair extension technique by SoCap USA.
What is Cold Hair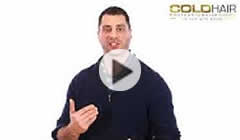 Cold Hair is the latest hair extension technique using NO heat or expensive machines.
Cold Hair Class Highlights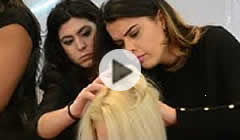 View highlights of the COLD HAIR class.
How to apply Cold Hair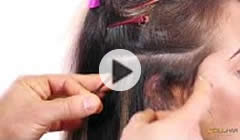 View how easy it is to apply COLD HAIR extensions.
COLD HAIR introduction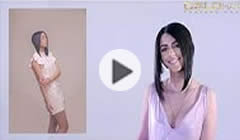 Introduction of the latest hair extension invention COLD HAIR by SoCap USA.
Cold Hair Tutorial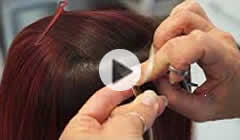 In this tutorial you can view how COLD HAIR extensions are applied to your own hair.
Cold Hair Class Highlights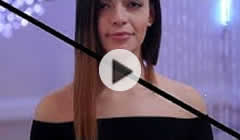 COLD HAIR is one of the safest and easiest way to apply hair extensions.
Cold Hair Class by Fabio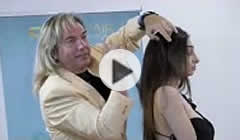 View highlights of the COLD HAIR Class by Fabio.