Extend USA Hair Extensions
Profile
Classes/Education
Videos
Comments/Reviews

Name
:
Extend USA Hair Extensions LLC.
Address
:
2015 Briggs Chaney Road
Silver Spring, MD 20905
USA
Phone toll free
:
1-800-729-9222
Phone local
:
(301) 879-8700
Fax
:
(301) 879-8887
Email
:
Info@ExtendUSA.com
Website
:
www.extendusa.com
Hours
:
Not specified
Products
:
Fusion hair extensions with custom hair color blending
(over 35 natural colors)
Styling products

Hair Extension classes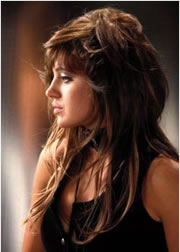 About Extend USA
Extend USA was founded in 1999 by Richard Millstein in order to develop a new system of extensions that no other company was offering. Richard has spent over 35 years in the hair industry as a Platform Artist and Advanced Hair Cutting Educator for Paul Mitchell, Joico, and Zegarelli.
Extend USA is family owned an operated by stylists that also work behind the chair.
There are now over 1600 stylists in the USA using Extend USA products. Extend USA is now global with distributors in Canada, England, and Australia.
Hair Extension Classes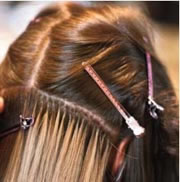 Training is available in Washington DC, Ft. Lauderdale, Anaheim, and Nashville. The 2-day workshops will provide you with the skills and knowledge needed to offer the Extend USA hair extension service. Included with the expert instruction, you will receive everything you need to get started.
The Extend USA Extension System (included in price of class):
2 Days of Education
Extension Table
Custom Color Blending Mat
Industrial Strength Resin Gun
10 Pack Extend Creations Resin (Bonding Material)
Pack of 5 Silicone Pads for Rolling
Hair Color Swatches Ring
Extension Removers
Extension Brush
Practice Hair,
Mannequin Head for Day 1
Extend USA' Hair Extension Manual
Specially developed Extension Shampoo, Conditioner and Leave-In Conditioner
For more information and details on the next available classes, call toll free at 1-800-729-9222

Extend USA Training Video
Demonstration of the Extend USA method with a special "rolling" technique.