HillaryLovesHair @ Lavender & Lace Hair Salon
Hair Extensions in Asheville, NC
Salon Profile
Photos
Comments/Reviews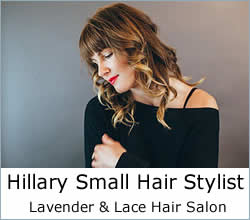 Name
:
HillaryLovesHair @ Lavender and Lace Hair Salon
Address
:
124 College Street, Suite 18,
Asheville, NC 28801
Map/Directions
Phone
:
828-582-1620
Email
:
Hillaryloveshair@gmail.com
Website
:
www.hillaryloveshair.com
Hours
:
Tuesday - Saturday 10:00am - 7:00pm
Services
:
Great Lengths Hair Extensions Cerftified
- 100% Natural Human Hair Cold Fusion Bonding

Color Services
- Schwarzkopf and Guy Tang Premium Color Lines

Cut and Razor Cut Services

Keratin Treatment

Full R+Co Product Line available
About Hillary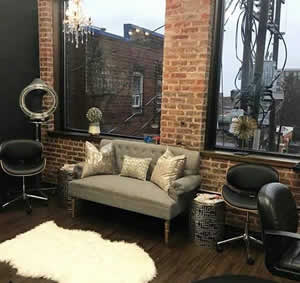 Hillary has lived in Asheville, NC for over a decade, and happy to call it her home. She is in love with the mountains, the city and Ashevilles strong community.
Hiking with her treeing walker coonhound, Ginger, is amongst some of her favorite things.
Her passion for the art of hair exceeds any other hobbie of hers and you can tell when you sit in her chair. No mater how traditional or edgy you are, you will be confident knowing that Hillary constantly expands her knowledge in the beauty industry. She frequents classes learning new skills in cutting, razor cutting, color, and hair extensions worldwide. She listens and looks and finds exactly what you are looking for and will exceed all expectations. She is the type of stylist that satisfaction is just the tip of the ice burg on how excited with the transformation you will be.
Hillary is constantly expanding her color and extension knowledge ensuring the largest selection and the newest trends.
She is certified in:
- Great Lengths Hair Extensions
- Peter Coppola Keratin Treatment
- Arrojo Razor Cutting
People say, "Hillary is the kind of stylist you discover, wish you would have found years ago, and now you have your hair stylist for life" So, look no more she is always excited for new clients who quickly become friends and even family.