House of Blonde
Hair Extensions in Arlington Heights, IL
Salon Profile
About the salon
Comments/Reviews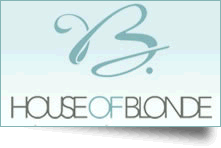 Name
:
House of Blonde
Address
:
1822 N. Arlington Heights Road
Arlington Heights, IL 60004
SW Corner of Palatine & Arlington Height Rd Near CitiBank & Starbucks
Map/Directions
Phone
:
847-299-4516
Email
:
houseofblonde@comcast.net
Website
:
www.houseofblonde.net
Hours
:
Monday 11am-8pm
Tuesday 10am-9pm
Wednesday 10am-9pm
Thursday 10am-9pm
Friday 10am-8pm
Saturday 8am-4pm
Sunday Closed.
Available by Appt for Weddings & Special Events
Services
:
- SoCap Hair Extensions
- Keratin Smoothing Treatments
- Hair Color
- Haircuts
- Specialized Styling
- Nails
- Waxing
- Make-Up
- Bridal Services

About House of Blonde
A Salon Specializing in Hair Extensions and Hair Color!
Our mission is to provide our clients with the highest quality of customer service by committing ourselves to be the best through continuous improvement.
We are dedicated to delivering an exceptional experience to every client.
We pledge to make a difference for our clients and our staff by focusing on character, integrity, respect and loyalty.
The team