Jan @ Twist Hair Studio for
Hair Extensions in Minneapolis, MN
Salon Profile
Comments/Reviews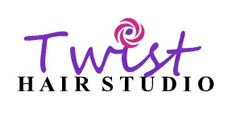 Name
:
Jan @ Twist Hair Studio
Address
:
2920 Bryant Avenue South, Suite 115
Minneapolis, MN 55408
Map/Directions
Phone
:
612-990-4157
Website
:
www.hairattwist.com
Hours
:
Not Specified
Services
:

We offer the following hair extension methods:
- Cinderella
- Ultratress
- I-Tips
- Micro Rings
- Micro extensions for Hair Loss
- Hair & Compounds (European Hair)
- Gemtress Hair Replacements

- Hair color
- Keratin treatment
- Hair cuts
- Waxing
- and more.....
About Jan
Jan is a Highly trained Hair Extension Artist, licensed and certified in several methods of Hair Extensions. She also offers Hair Loss solutions that are state of the art and blend perfectly with your natural hair.
Jan is located at Twist, a beautiful salon in the Heart of Uptown!
Call Jan at 612-990-4157.