at.the.salon
Hair Extensions in West Bloomfield, MI
Salon Profile
Comments/Reviews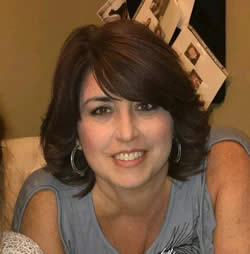 Name
:
at.the.salon
Address
:
5642 W. Maple Road suite #9
West Bloomfield, MI 48322
Map/Directions
Phone
:
248-881-2145
Website
:
www.solasalonstudios.com/salon-professional/lissa-lovasco1
Hours
:
Sunday - By Appointment
Monday - Closed
Tuesday - 10 AM to 4 PM
Wednesday - By Appointment
Thursday - 12 PM to 8 PM
Friday - 10 AM to 6 PM
Saturday - 10 AM to 5 PM
Services
:
Hair Extensions
- Connections
- I-tips
- fusion
- weft (both no braid sew in & beads only)
- tape-in

haircutting
styling
coloring
keratin
facial waxing
About Lissa Zack Lovasco
Lissa believes everyone deserves to sparkle & that beauty does not have to come at the expense of your health. With over 3 decades of experience and education, Lissa offers the cleanest products and services available that still offer the best results. She believes in educating her guest so they understand how to get the best style at home.
In this busy world give yourself a moment to relax, be pampered, and listened to.
Lissa offers extension services (weft, connections, I-tip, fusion & tape in), haircutting, styling, coloring, keratin and facial waxing.
Also available for on-site event styling.


Valerie Condne from
(Oct 4, 2017)
Thank you!!! Finally a person who listens and will let you talk too! My hair was a mess 6 months ago and I fell like a new person!! New growth ,no more breakage!! She has helped educate me and has great products!! Again thank you and you must try her services!

P.J.
(Aug 18, 2017)
Although i only have a couple of tape in pieces in my bangs area, it makes all the difference. I feel so much better and more confident in my appearance. Who know so little could make such a difference.

Sharon
(Jul 18, 2017)
Lissa does an amazing job! She is as close to perfection as you can get. She listens and also gives her professional opinion and the results are always beautiful. Color, highlights, cut, trim, styles, updo's and extensions are all the services I get. I like that Lissa always makes time for me and takes her time. Highly recommend!!

Crystal
(Mar 4, 2017)
I met Lissa about 5 years ago and have been in love with everything she's ever done for my hair ever sense! She done extensions on me that were amazing! She takes her time to listen to what you want and then works her magic :) Never a disappointment and always fun!

Sharon Sisler
(Feb 25, 2017)
My name is Sharon. I use to walk around with thin stringy hair. Then I walked into Lissa's studio for a change with extensions. I am 74 years old and I now look like 47 years old!! She has the ability to perform miracles. I look and feel like a new person!! Thank you Lissa for the gift of creative change. You are stuck with me, I will be your client for life.

Jennifer
(Feb 16, 2017)
I have been going to Lissa for many years! I have tried many hair stylists throughout the years but she is by far the best in the biz! She does my extensions, cut, color and style she is always educating herself on the newest trends, products and technology. You will have the best experience! Try her and you will see!

Jenifer
(Feb 9, 2017)
Lissa has major extension knowledge. I have been going to her for at least 5 years. She used the best method for my thin hair. I am in love with my thick hair!! People are always shocked when they find out I have extensions because they blend perfectly. Thank you Lissa!