Milvali Salon
Hair Extensions in San Francisco, CA
Salon Profile
Extension Academy
Comments/Reviews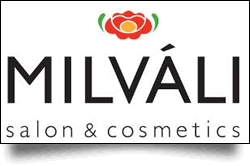 Name
:
Milvali Salon
Address 1
:
2040 Union Street
San Francisco, CA 94123
Map/Directions
Phone
:
(415) 409-1500
Address 2
:
3 E. Blithedale Avenue
Mill Valley, CA 94941
Map/Directions
Phone
:
(415) 388-0988
Website
:
www.milvali.com
Hours
:
Not specified
Services
:
- Microlink extensions
- Tape in extensions
- Lash extensions
- Cut and style
- Color services
- Keratin treatments
- Brazilian blowout

Hair extension classes
About Milvali Salon
Milvali's diverse and talented team of stylists offer everything from amazing cuts and color, bombshell blow-outs, smoothing treatments and award winning hair extensions!
Milval is recognized as one of the Best Hair Extension Salons in the country and has won numerous awards for Best Hair Extensions in the Bay Area.

Hair Extension Academy
2-Day Intensive Micro-Link Extension Education with Certification and a Hair Extension Kit.
The personalized training you'll get with Deb Monti is a world apart from the rest. Deb, co-owner of Milvali Salon is an award-winning extensionist who was named as one of the top extensionists in the country by Allure Magazine.
Her salon ranks "Best Hair Extensions" year after year in the San Francisco Chronicle's A-List.
After running a successful business and working behind the chair as a reputable extensionist for the past decade, Deb will finally share all of her coveted secrets about extensions and why it's important to be more educated than your competition!
Classes are held on Sundays and Mondays at the Union Street location. Class size is limited to 4 students only.
What to expect:
How to sell it.
How to give a successful consultation.
Custom color matching.
Proper application, common mistakes and how to avoid them.
Finishing techniques- layering, blending and styling.
Removal and Re-Using.
Customer Service and successful habits.
An extension kit including: extension pliers, looper tools, micro-links, butterfly clips, hair clips, sectioning comb, practice hair extensions, a training workbook, consultation cards and a certificate of completion.
Class schedule:
June 26-27th (2 spots left)
July 24-25th (4 spots left)
August 28-29th (4 spots left)
September 25-26th (2 spots left)
October 30-31st (4 spots left)
November 27-28th (4 spots left)
Call 415-409-1500 to book your class!

Brittney S.
This was hands down one of the BEST classes that I have ever taken since I have been doing hair. Deb not only taught us how to put extensions in, but we learned so much more and she was so nice. We did a live model and learned how to layer the extensions so they blend in right. We also learned how to remove them and reuse the hair! She really knows her stuff and shared it all with the class. I can't wait to get started. The salon is super cute and in a cool neighborhood. The hair she has is also really, really nice. It was a great class!!!

Haley
First and foremost, there is a reason that this salon is known for their extensions. I am incredibly picky and have had my fair share of bad experiences, but Deb the owner is amazing at blending colors together and knowing how to give someone hair without people ever even knowing you have extensions (I get more compliments on my hair than I've ever had in my life). She goes above and beyond for the client experience and is truly a genius at what she does. Not to mention the quality of her hair is superb, is not as thick and fake looking as Hot Heads, and overall she is just really talented. Good luck getting an appointment anytime soon because she is booked for a reason! Emmy is also really sweet and good at taking the extensions out :) And last but not least... Sonia is a fantastic colorist. She adds Oloplex into the solution so as to not damage blonde hair as much... And the color she achieves is so pretty and perfect! And all of the staff are so accommodating and sweet :) I can't recommend this salon enough.