Sea Breeze Hair Salon
Hair Extensions in Manasquan, New Jersey
Salon Profile
Comments/Reviews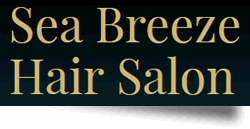 Name
:
Sea Breeze Hair Salon
Address
:
233 E.Main Street
Manasquan, NJ 08736
Map/Directions
Phone
:
(732) 223-9200
Email
:
linnettecapozzoli@yahoo.com
Website
:
www.seabreezehairsalon.com
Hours
:
Monday: Closed
Tuesday: 9:30 am - 8:00 pm
Wednesday: 9:30 am - 8:00 pm
Thursday: 9:30 am - 8:00 pm
Friday: 9:00 am - 4:00 pm
Saturday: 9:00 am - 4:00 pm
Sunday: Closed

Services
:
Hair extensions:
- Great Lengths
- So.Cap Fusion
- Hotheads


Salon services:
- Cuts and style
- Color services
- Perms
- Japanese Hair Straightening
- Brazilian Blowout
- Keratin Treatments
- Relaxers and Conditioning treatments

Nail Services
Waxing services
Bridal Services
About Sea Breeze Hair Salon
Sea Breeze Hair Salon is an intimate salon that has the happiness and satisfaction of their client as their number one priority. That is how they create long lasting relationships.
The stylists continuously educate them selves to be able to offer the latest techniques and trends.
Co-owner Linnette was featured in the Huffington Post for her expertise in hair extensions.