The Hair Extension Guide is the number one resource for everyone who wants to learn more about hair extensions.
Are you searching for a salon, hair products or training?
You can find hair salons and stylists, suppliers and classes in your area in one of our directories.
Do you offer a hair extension service?
Thousands of visitors use our directories to find a service or products. Join us now and let our visitors find you.
Methods and Brands
The many different techniques that are available now can be very confusing. In addition, specialists are working on developing new methods every day. In this guide you can compare all the different hair extension methods and brands, learn more about the latest developments and news and much more. We have everything you need to know.
Thank you for your visit and enjoy your stay.


Hair & Beauty Events

National Hair Show
Date: September 20-21, 2015
Location: Kansas City, MO

Naturalista Hair Show
Date: Sunday, September 27, 2015
Location: Silver Spring, MD

More info & more events....


What do the experts say....?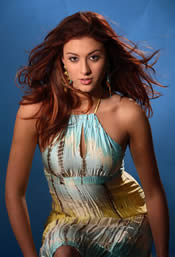 Misconceptions about extensions
by Extend USA
Silver Spring, MD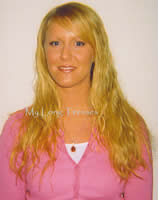 Not all hair extensions are created equal
by Tony Odisho

More specialists....



Now in the Spotlights...
Patricia's Hair Extensions Salon
Astoria, New York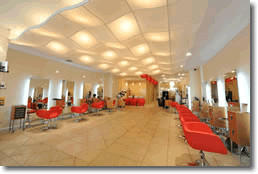 Patricia's Famous Hair Extensions Salon, located in NYC, New York, in Astoria, Queens, is a salon without an equal. They are the Gold Standard of Hair Extensions and Female Hair Replacement. They offer well Over 100 Different Hair Extensions & Female Hair Replacement Types and have performed over 100,000 Hair Extensions. Patricia's Hair Extensions Salon has 15 Full time, hair extension artists, that each have performed over 500 hair extensions. The salon offers same day hair extensions after the consultation, because they have a huge amount of hair extension inventory.
They have a gorgeous, 4000 SF Luxury Hair Extension Salon, with 3 private VIP rooms. They are one of the few hair salons in the world the performs all 3 Great Lengths Hair Extensions and have numerous patents pending on their own hair extension lines, such as Remylinks and LuxHair extensions.
Read More
The salon offers over 12 different female hair replacement types. They are Custom Lace Front Wig Suppliers to many celebrities and do many fusion hair extension types, such as Hot fusion, Cold Fusion, Laser Fusion, UltraSonic Fusion, and Air Pressure Fusion. Patricia's Hair Extensions Salon serves the NY, NYC, New York, Manhattan, Long Island, Westchester, NJ, CT, Boston and Philadelphia areas.

Patricia's Hair Extensions Salon is a full service salon, offering exotic services such as Mink Eyelashes Extensions, Gold Spa Facials, Thermal Hair Straightening, and Brazilian Keratin treatments. On their website they have over 5,000 Actual Client Pictures and Videos, and thousands more in their hair salon photo books. The salon offers free consultations.
Phone: 718-932-7777
www.nychairsalon.com
www.hairextensionsalon.com
Addicted to Hair
Newport Beach, California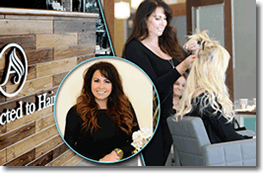 Over 14 years ago Addicted to Hair was created by Cindy Borella.
Cindy is the Master Trainer of the Addicted To Hair Academy and has great passion for training and giving stylists career opportunities.
FlatTracs™ System
The FlatTracs System is a unique method that causes no damage to your natural hair. It is a weft technique and is completely flat. Cindy developed the FlatTracs system herself.
Hair extensions are custom from person to person. That is why Addicted To Hair has in addition to Flattracs several other techniques available. Cindy Borella is certified in most of the available strand by strand techniques.
At Addicted To Hair we can personally relate to each client's needs and provide a transformation that can only be created with hair extensions.
For more info contact Cindy at
Phone: (949) 660-1750
www.addictedtohair.com

More info about the Spotlights? Contact: editors@HairExtensionGuide.com
Klix Press Release:
Monthly webinars: An Introduction to Klix Hair Extensions
Klix Hair Extensions now offers monthly webinars via Zoom.com. Current dates scheduled are August 23 and September 13 from 9:00 pm to 10:00 pm Eastern Time.
If you have any questions call: 877-289-5549.
To participate you need to join Zoom, via the following link: https://zoom.us/j/3483748767
Klix Hair Extensions Education Program for Cosmetology Schools


Over the course of the past two years Klix has developed and implemented a program for cosmetology schools. The program is now ready to roll out on a national level.
Highlights of the program:
Klix can be added to the curriculum giving the school another income builder
Klix's educators will travel and train the schools educators so that the school can be self reliant
Klix's products have a high brand image and will add prestige to the school's brand, attracting more students and retail clientele.
Klix will list the school on its website to enhance the school's marketing efforts
For further information, please contact Amy Vincenti at 877-289-5549 or info@klixhair.com
Klix Hair international
Since Klix Hair introduced their patented hair extensions their market share has been growing in the USA and overseas.
Klix Hair is now also available in Puerto Rico and South Africa.

This week's Featured Salon:
Ursulas Extensions
Millburn, NJ & Orland Park, IL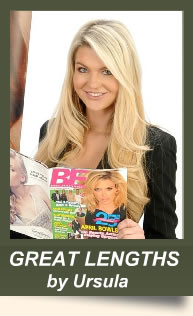 Learn more...

This week's Featured Stylist:
Bruce Marks
Washington, DC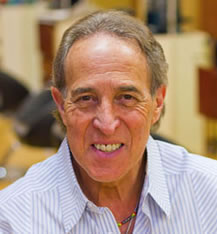 Bruce was born and raised in London, where he trained...
Learn more...
This week's featured Brand:
Extend USA
Silver Spring, MD



Fusion hair extensions with custom hair color blending with over 35 natural colors.
Styling products and hair extension classes.
Learn more...

Hair Extension services recently added to our directory
- Kristin Endres in Wixom, Michigan (Michigan salon directory)
- The Hair Lounge in Marlboro, New Jersey (New Jersey salon directory)
- E Hair Outlet in Norcross, Georgia (Supply directory USA)
- Exhale Salon and Med Spa in Meridian, Idaho (Idaho salon directory)
- TEAL Hair & Makeup Studio in Lowell, Massachusetts (Masssachusetts salon directory)
- Glam Rock Couture Extensions & Beauty Bar in Orange Park, Florida (Florida salon directory)
- Jenja Beauty in Honolulu, Hawaii (Hawaii salon directory)
- Nevae Hair Extensions and Boutique in Steger, Illinois (Supply directory USA)
- Hair With Envy in Elsternwick, Victoria, Australia (Australia salon directory)
- KMJ Styling in Wyoming, Michigan (Michigan salon directory)
Ideas, comments, suggestions or questions? Please let us know!
We appreciate your opinion.