Hair Extensions...the ultimate guide
Hair extensions are available in so many different techniques that finding all the information you need can be very difficult and confusing. In addition, hair specialists from around the world are working on developing new techniques every day.
Hair extensions can be a great way to obtain the hair style you desire but if not done properly or a wrong technique is used for your hair type it can quickly become a disaster and even damage your own hair. This can be confusing and leave us with important questions.
The Best Part?
This guide will help you find the answers to these questions. You can compare all the different hair extension methods and brands, learn more about the latest developments and news and much more. We have everything you need to know.
Investment or business partner opportunity
Long Established Hair Extension and Beauty Products Distributor SoCapUSA is seeking an investor or business partner.
It is a great opportunity for the right person. This is an exclusive opportunity because they arelaunching a new proprietary and patened revolutionary product line.
Like to learn more? Call 914-423-6545
or Email: info@socapusa.com
What is new at Klix Hair Extensions?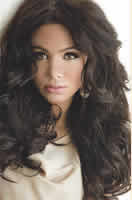 NEW PRODUCTS - Klix Hair added 3 new colors to their line as well as new all metal pulling needles and a updated hang tag.
EDUCATION - New locations are available for classes and new educators have joined. Click below to see where you can have Klix training.
Refer a friend and earn Klixbux!
READ MORE...
Shatush Ombré Hair Extensions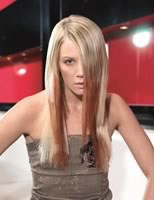 So.Cap. Original USA Hair Extensions is now offering the latest trend in hair artistry with their new Shatush line. Shatush features ombré hair extensions with natural looking haircolor gradations in keratin tip bonds.
Ombrés mimic the way summertime hair is bleached by the sun. They offer a low maintenance hairstyle that gives a casual, bohemian look perfect for both young and older clients....
READ MORE...
Which Hair Extensions Are Right For Me?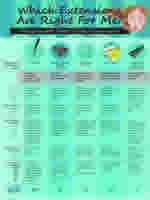 How to Choose between Different Types of Hair Extensions. With the abundance of hair extension types and techniques on the market today, it can be understandably tricky deciding what's best for you—especially if you've never used extensions before. The good news is that it becomes easier when you do some research. With the help of the methods table from Philip James salon you can....
READ MORE...
KissFM's Candi Gomez Transforms herself at The Hair Fusion Bar
WATCH VIDEO
LaBella Hair Extensions instructional video
Demonstration of micro-loop and fusion system
WATCH VIDEO

Now in the Spotlights
Patricia's Hair Extensions Salon
Astoria, New York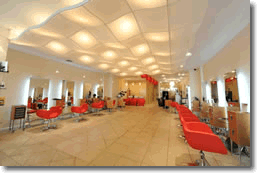 Patricia's Famous Hair Extensions Salon, located in NYC, New York, in Astoria, Queens, is a salon without an equal. They are the Gold Standard of Hair Extensions and Female Hair Replacement. They offer well Over 100 Different Hair Extensions & Female Hair Replacement Types and have performed over 100,000 Hair Extensions. Patricia's Hair Extensions Salon has 15 Full time, hair extension artists, that each have performed over 500 hair extensions. The salon offers same day hair extensions after the consultation, because they have a huge amount of hair extension inventory.
They have a gorgeous, 4000 SF Luxury Hair Extension Salon, with 3 private VIP rooms. They are one of the few hair salons in the world the performs all 3 Great Lengths Hair Extensions and have numerous patents pending on their own hair extension lines, such as Remylinks and LuxHair extensions.
Phone: 718-932-7777
www.nychairsalon.com
www.hairextensionsalon.com
FNLongLocks Sells Human Hair Extensions Direct to Stylists
-
by FNLongLocks
FNLongLocks has been a leading hair extension supplier and trainer for more than ten years selling 100% Remy human hair extensions. Beloved and trusted by stylists across the United States, FNLongLocks was founded in 2003 with the idea to sell superior fusion hair extensions directly to stylists. Founder Shawna Johnson wanted to minimize the investment for stylists without compromising the quality. Johnson's mission was to empower stylists to make more money by adding fusion hair extensions services. The result has been happy stylists, happy customers, and the long-term success of FNLongLocks.
The loyal customer base of FNLongLocks has come to appreciate and count on a superior hair extension product supported by stellar customer service. "I love that I can get an order shipped the same day, if I call before 3 pm ET," says Stacy Oettinger, owner of Tonic Salon in Green Bay, Wisconsin.
Phone: 1-866-365-6649
www.fnlonglocks.com
This week's featured salon
Milvali Salon
San Francisco, CA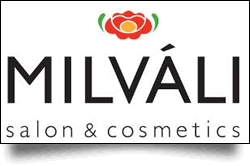 Milvali's offers everything from amazing cuts and colorto award winning hair extensions!...
Read more...
This week's featured brand
SoCap Original USA
Miami Beach, FL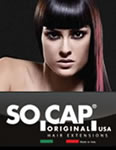 SoCap Original offers keratin hot and cold fusion and more.
Also hair extension classes.
Read more...